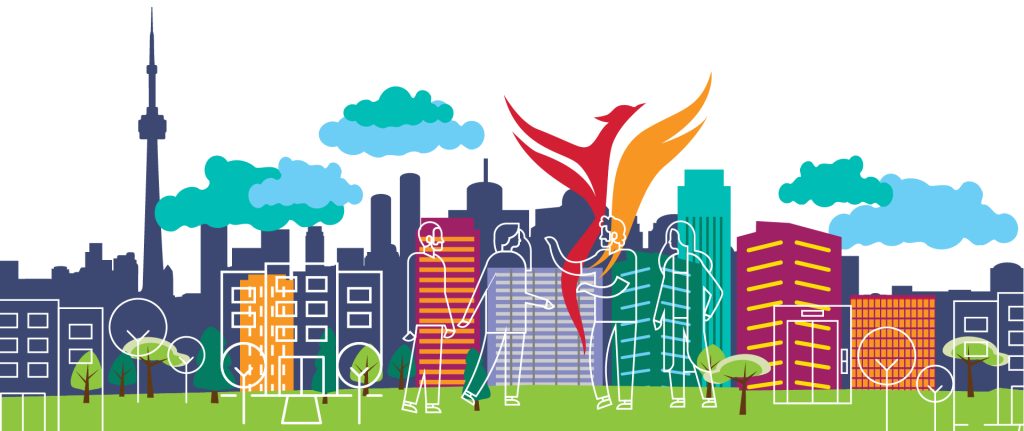 Featured Speakers:
Julie Dabrusin MP
Parliamentary Secretary to the Minister of Environment and Climate Change
Ms. Dabrusin has previously served as the Chair of the Standing Committee on Canadian Heritage and the Subcommittee on Agenda and Procedure of the Standing Committee on Canadian Heritage. She was also a member of various other committees, parliamentary associations, and interparliamentary groups.
In 2012, she was awarded the Queen Elizabeth II Diamond Jubilee Medal for her community service.
Online Profile
Councillor Kristyn Wong-Tam
Ward 13, Toronto Centre
Kristyn Wong-Tam was elected to Toronto City Council in 2010 and has an extensive career in investing in the city through both the public and private sectors. The Councillor's contributions have led to the development and support of improved social planning programs, new affordable housing, innovative economic development programs, community art projects, and investments in diverse, family-friendly neighbourhood planning. 
Kristyn is currently the Chair of the Toronto Accessibility Advisory Committee, which provides advice to City Council on the identification, prevention, and elimination of barriers faced by people with disabilities with the goal of achieving social, cultural and economic well-being.
Online Profile
Michael Seaman, PhD
Head of Trinity Life and The New Common in SJT
Rev. Dr. Seaman has been serving in and with the SJT community since 2015. The two organizations that he founded and leads focus on asset-based community development and empowerment in underserved neighbourhoods in Toronto and around the world.
Madelyn Webb
Climate Education and Communications
Madelyn joined the RSI Community Climate Action in SJT project team from the start – to co-lead Climate Education and development of an online Knowledge Hub. Prior related experience: volunteering in emergency preparedness in St. James Town. Working with a downtown Toronto neighbourhood association for 18 years covering safety, street crime prevention and building social capital. Leading a multi-stakeholder group to develop the Humber Watershed Strategy. Board Chair for the environmental charity, Future Watch. Job search Mentoring for Woodgreen. In recognition of her volunteer leadership, in 2021 Madelyn was recognized for her work by the Volunteer Centre of Toronto.
Julia Baranovsky
SJT Community Volunteer and Resident, RSI Playbook Design and Production Manager
Julia became a resident of SJT in 2016, the same year she immigrated to Canada from Israel where she had a successful 12 year career as a creative director, photographer and graphic designer for a leading advertising agency
Yasmin Glanville, Founder
Rethink Sustainability Initiatives Inc.
Yasmin is a recognized leader in strategic foresight, systems-thinking, action learning and innovation applied to designing, developing, shaping, and guiding organizations, groups, individuals and communities to advance their purpose-focused readiness to thrive in an era of disruption – today and into the future! She has used this combined approach for the Community Climate Action project in collaboration with St. James Town members and a cohort of external mission aligned stakeholders from the city, across Canada and abroad.
Online Profile

Darla Campbell, P.Eng., CSR-P, FEC, Asset Management Specialist, Board Chair
Dillon Consulting Limited, Rethink Sustainability Initiatives Inc.
As a sustainability and asset management specialist, Darla brings experience in design and construction of infrastructure, level of service reviews, lifecycle analysis, risk assessment, building condition assessments as well as facilitation of workshops, public meetings and training. She is currently the Chair of Rethink Sustainability Initiatives (RSI) and serves on the board of the Canadian Network of Asset Managers (CNAM).
Online Profile
Moderator:
Aidan Grove-White, M.Sc., Director, StrategyCorp Municipal Affairs Practice and RSI Board Director
StrategyCorp Municipal Affairs Practice, Rethink Sustainability Initiatives Inc.
Aidan has a long history in stakeholder management, Indigenous community engagement, public education and policy development. He works with clients across all sectors to find creative solutions for their projects and sets the strategic direction for their organization. Clients quickly come to rely on Aidan's candour, empathy, foresight, and ability to identify opportunities when charting new strategies, developing trust among their audiences, and overcoming stubborn challenges.
Online Profile
---
About Rethink Sustainability Initiatives (RSI)
Rethink Sustainability Initiatives is Not-for-Profit "think and do" organization that engages, advises and partners with thought leaders, innovators, and organizations to advance the sustainability and resiliency of businesses, institutions and communities to thrive into the future. We provide access to progressive leaders and actionable insights for Canadians and our global partners through formal and informal discussions, community projects, action learning accelerators, digital and print publications and education.
Website: www.rethinksustainability.ca


Our Partners:
Trinity Life and The New Common
Trinity Life is a non-profit, faith-based organization serving Toronto to create healthy communities through collaboration. The New Common is an organization started through Trinity Life that seeks to empower communities in domain engagement through asset-based community development. Over the past eight years, Trinity Life has served to empower and push forward community development efforts in Regent Park and in St. James Town.
Website: https://trinitylife.ca/the-new-common; https://thenewcommon.org/