With a Leadership Frame of Mind, effective leaders are not only able to connect with individuals to increase engagement and retention, but they are also able to build loyalty and gain commitment.
---
As part of RSI's Community Climate Action – St James Town-centered project – we are offering Ambassador Training, mentoring, and professional development workshops. Collectively, they support the goal of unlocking the untapped talent of the St James neighbourhood, many of whom are foreign-trained professionals and newcomers.
This article captures highlights of one of these workshops: Leadership Frame of Mind, facilitated by Darla Campbell, a sustainability and asset management specialist at Dillon Consulting and the Chair of RSI.
---
What It Takes to Be a Leader
Everyone has the capacity to be a leader. They just need to have a leadership frame of mind. Principles of leadership can be applied to any role: work, family, community and more. This knowledge is based on everyday challenges that hold many people back from realizing their leadership potential.
A focal point of Darla's own experience with leadership is embracing diversity and inclusion in all aspects of one's life. Both of which are highly applicable to the incredibly diverse community of St. James Town residents and organizations.
Leading In Today's Changing Climate
This changing climate (i.e., the pandemic, accelerated climate change, movements like Black Lives Matter) heightens the need to do things differently and adapt.
We naturally gravitate towards like-minded people and ideas. By consciously cultivating inclusive leadership we build more diverse and sustainable organizations. Creating a sense of belonging allows people and organizations to be better. There is an opportunity to let your differences shine and lead by example, even when not officially in a leadership role.
Archetypal Leaders
One method of cultivating inclusion and belonging is to look at the subtle ways in which leaders miss out on it – including understanding different leadership archetypes and self-knowledge.
This is further explained in INCLUSIFY: The Power of Uniqueness and Belonging to Build Innovative Teams by Stefanie K. Johnson, Ph.D.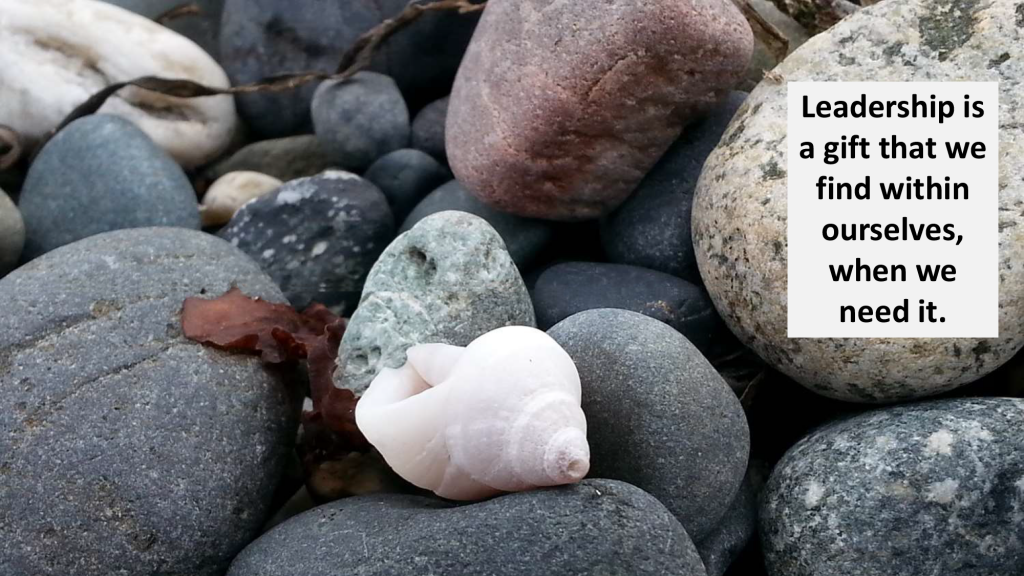 Key Points
Myths of Leadership that hold us back:
• that you must have the title to be the leader
• a leader must know all the answers and make all the decisions
• a leader must be chosen and there can only be one
Darla believes everyone can be a leader. It starts with a leadership mindset and the realization that there can be more than one leader, regardless of title.
Key Behaviours of an Effective Leader
Darla told a story about her daughter from when she was young that illustrates these key behaviours. The main take-aways were:
The role of a leader is to have a destination in mind and provide direction for the team to get there.
Leadership requires thinking about the consequences and outcomes, with a plan to stay on course. It also requires ongoing learning, to stay "smart" as asking questions can be an important tool in understanding any challenges ahead.
Effective leaders stay within sight of the team, not rushing ahead faster than the team can keep up. They motivate the team and provide resources so they can be successful.
Leaders who change direction (and their minds) are more difficult to follow. Be as consistent as you can in your communication (and directions).
Leadership is about the success of the team. An effective leader motivates and supports the team to succeed without negatively impacting others along the way.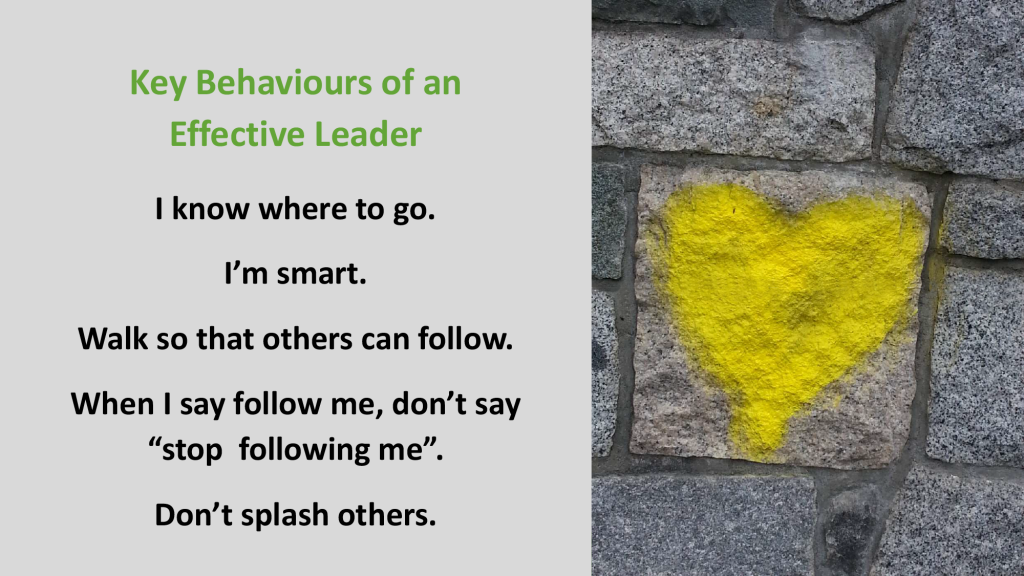 Identify Subtle Acts of Exclusion
Subtle acts on exclusion (SAEs) are usually unintentional, often happening when good people are trying hard to be included in community conversations, especially on race. For example, a well-intended compliment. SAEs can stem from a lack of understanding about other people's experiences or unconscious biases. Learning to identify and recognize these SAEs can be a powerful first step in enhancing inclusive leadership.
Book reference: Subtle Acts of Exclusion: How to Understand, Identify, and Stop Microaggressions by Tiffany Jana and Michael Baran.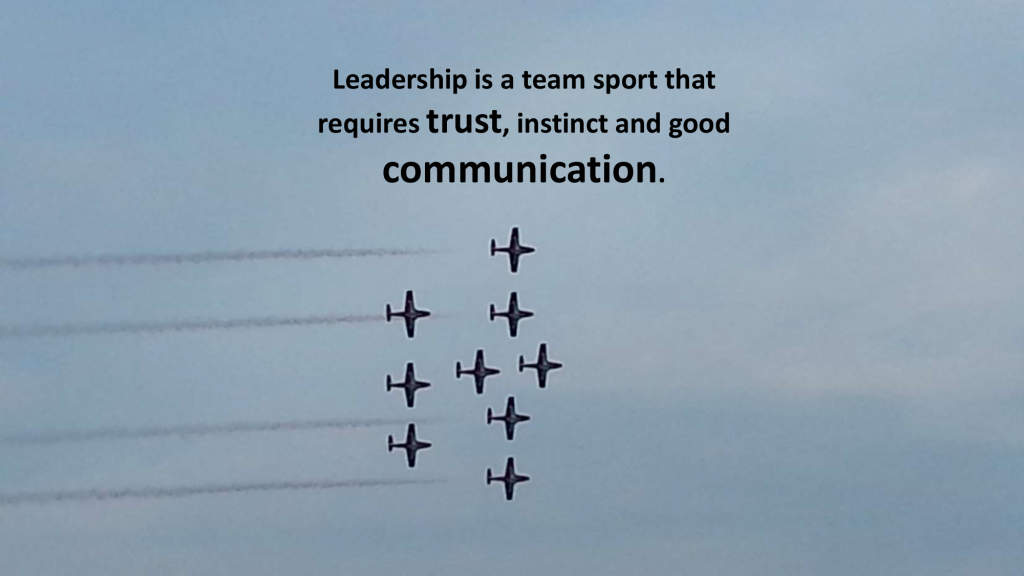 Tips to Enhance Inclusiveness
Empathize: talk to people at work to understand and learn from their perspectives.
Mentor: seek out people who are different from you to mentor. This helps bridge gaps and allows both mentor and mentee to learn from a new source.
Amplify: create the space and network in your office for open conversations about cultural practices that are not inclusive. Explore how you can change them. Open channels that encourage people to talk to leadership about why something doesn't work so it can be adjusted instead of quietly losing participation.
Recruit people from diverse networks. Hiring managers can consciously choose to have a diverse slate of candidates. Use anonymous assessments in initial screening such as blocking names to foster objectivity and eliminate unconscious biases.
Demonstrate commitment to inclusivity. Incorporate the ideals of uniqueness and belonging into the organization's mission, vision, and values.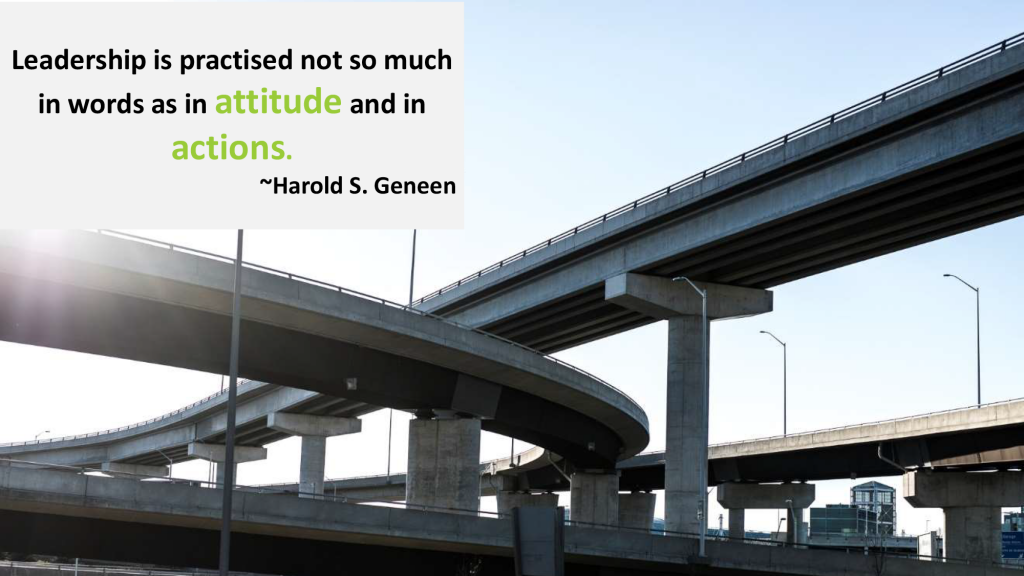 How to Apply a Leadership Frame of Mind
Workshop participants were invited to break out into groups and brainstorm how to apply a Leadership Frame of Mind – based on these three questions:

What's holding you back?
What do you need to let go of?
What can you do (next) in leadership?
Leading Through Inclusivity
The purpose of this webinar was to provide new and different information and a facilitated discussion on what's holding people back. The dynamic interaction among all participants was a demonstration that connection and a feeling of belonging are key to building great leaders.
Unlocking St. James Town Untapped Talent
Eco Canada's recent report indicates that there is a demand for climate and environmentally trained people in our labour force. One of our community climate action goals is to bring recognition to the talent in St James Town. Many residents are trained in the sciences and engineering. We encourage employers and decision-makers to know them too. Networks are key to newcomer integration and often make a big difference to the future success of trained professionals. International experience can be a plus for Canadian businesses. Welcoming newcomers at work is an important goal for both employees, employers, and society at large. We can all work toward achieving Toronto's motto to make Diversity our Strength.