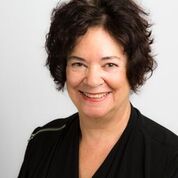 By Madelyn Webb, Education and Communications, CCA-SJT
The Community Climate Action project in St James Town is off to a great start with 21 ambassadors having signed up for climate action training. These Ambassadors come from diverse backgrounds, and all of them are eager to help learn how to establish long-lasting and impactful sustainability projects and strategies within St James Town!
Their training will centre around three community priorities: Food Security, Tower Renewal and Jobs, delivered across three training days taking place in June and July. They'll also be setting up their own projects to deliver within St James Town, to help the residents learn more about and tackle climate change within their communities.
St James Town is already a neighbourhood that has adopted sustainability as its main focus for its future development, with organizations such as The Corner, and our project partner Trinity Life, working within the area to help residents deal with the climate crisis. Our Ambassador program aims to work with residents and partners to deliver further strategic projects to help St James Town become even more resilient and sustainable.
The first training day took place on June 8th, where the Ambassadors were introduced to a number of topics including:
Communications and Outreach – their role in the broader community;
Project Management methods for ensuring that community projects are planned and tracked using appropriate software; and
the future outlook for jobs in Environmental fields.
Of course, the Ambassadors couldn't get away without 'homework'! Their task for their second training day was to select topics relating to climate to be explored further. More details on these projects will appear in future blogs.
Their second round of workshops will give the Ambassadors a chance to present their research into resident strategies for adapting or mitigating climate impacts at the community level. They'll also hear from a Green Communities Initiative in Thorncliffe, will be briefed on how to prepare for Emergencies with a 72 hour kit, and be introduced to the risks involved in living close to the Don River and the steps being taken to mitigate these risks on the part of the City.
We look forward to seeing how the Ambassadors take their learning and bring it to the larger community in St James Town.